Optimizing your product images is a great way to get search engines like Google to index and rank your images. It is also another way to improve the speed of your website. The faster your website can load, the higher your ranking in Google and other search engines will be.
In SEO Doctor we have two main categories when it comes to image optimization. Image Alt Text and Image Compression.
This guide has the individual guide to the different sections.
From your SEO Doctor Dashboard click on Image Optimization button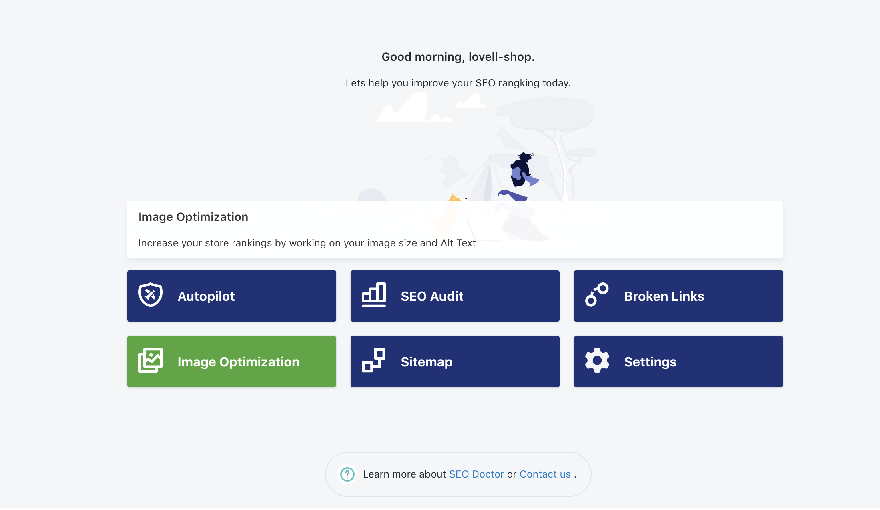 From the Image Optimization page select either Add Image Alt Text or Compress Your Images