Connecting your Google Webmaster Tools Account
If you are facing an issue when connecting your Google Webmaster Account on SEO Doctor, it might be because you have setup the wrong domain. Kindly follow the setups below to fix this issue.
From your GWT click to add a new property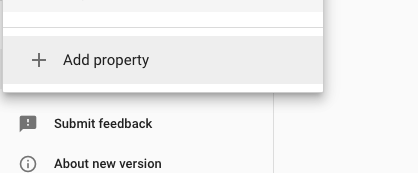 From the property option, select URL prefix and make sure to put in the secure version of your website URL (https://)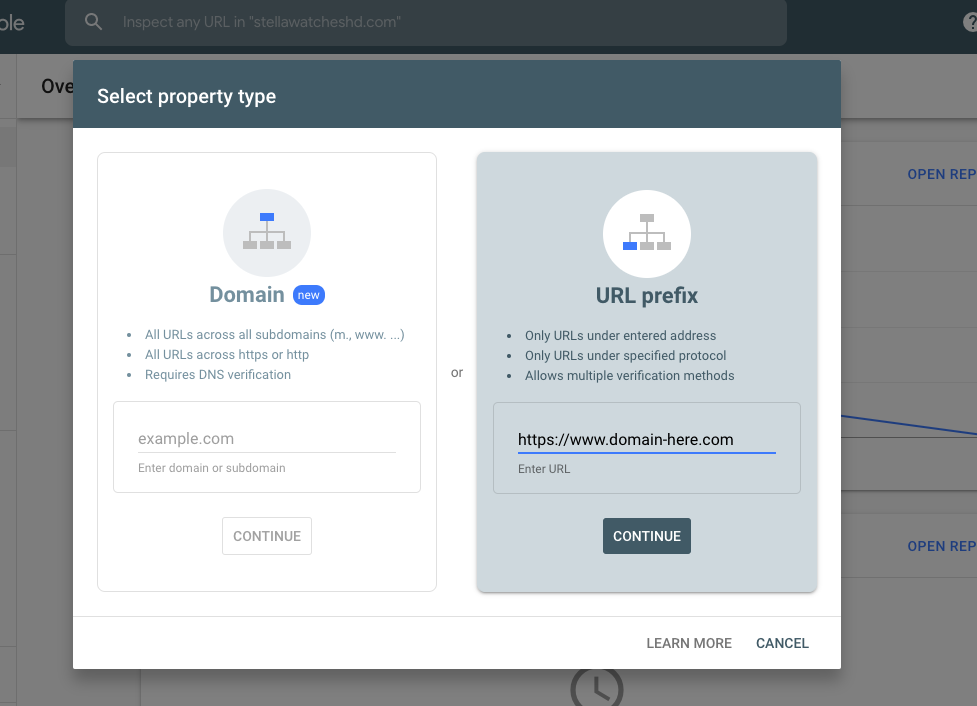 Next select to verify your domain with the HTML tag option as seen in the image below.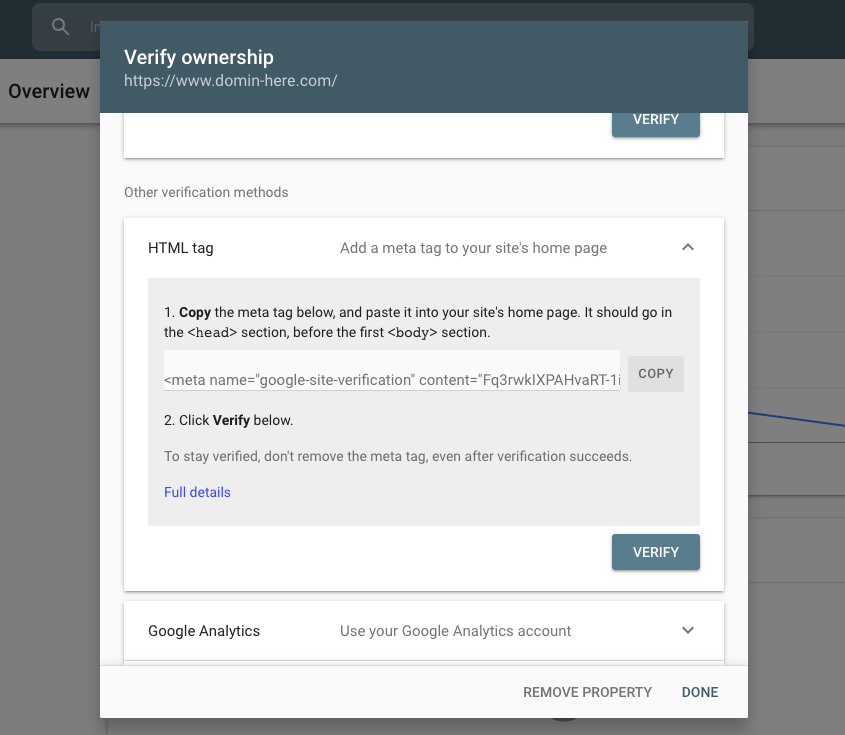 Copy the meta tag and add it to your theme.liquid , it should go in the <head> section. Save your theme.liquid file and head back to the verify page on GWT to verify.
Once verified, head over to SEO Doctor and connect your account again. It should work as expected. 
If your Site is still connecting to the non-secured version (http), click on the Business information button and update your URL to the https version in our app.
References